Savvy + Co LOVES Montibello!
OK this marketing stuff has gone far enough…nothing, nothing takes my focus away from Downton Abbey! Do you know how hard it is to multitask (stuff bags) while watching Mary and the dowager for every nuanced tilt of the head or raised eyebrow…look down and you'll miss the entire show! (a video with a few of the dowager Maggie's best moments (daggers) below)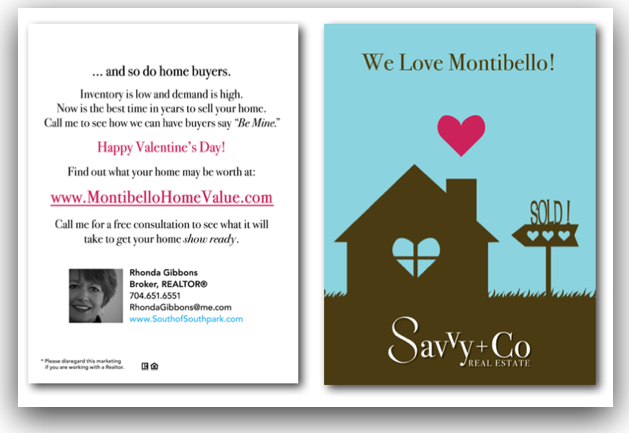 So the marketing geniuses at Savvy+CO came up with a Happy Valentines Day door hanger – including candy hearts….awwww. (see below) Sounded like a good idea until Rhonda plopped down 500+ cards, bags and assorted candy hearts with…some "Honey…. you can do it while you watch Downton Abbey and it's a two hour special – so you'll have plenty of time." Hmm….that was just the start…500 hangers complete and it's…"Honey can you deliver them….you know drive around like the newspaper guy in the morning?"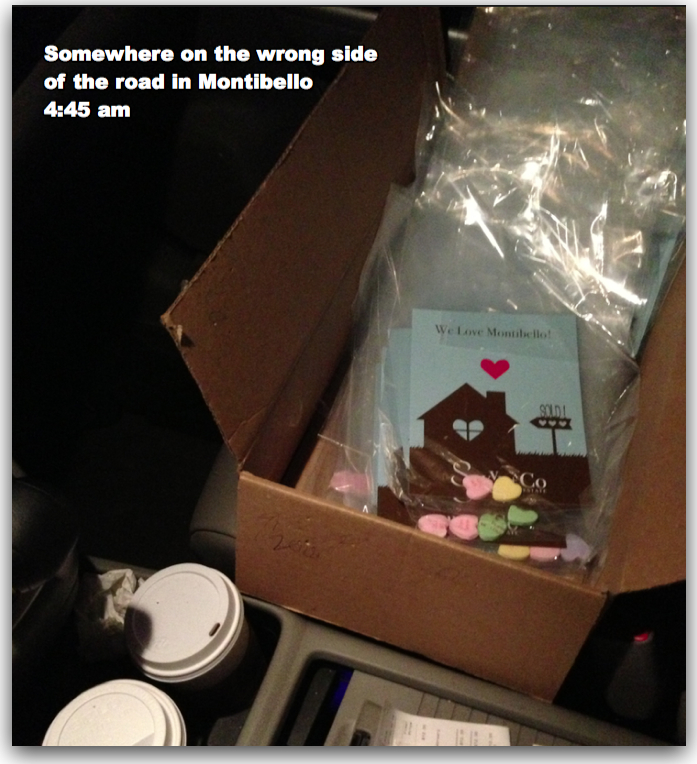 Yes, I got up at 4:30AM, drove on the left like a Brit and delivered the 500+ door hangers! All in good fun…the Charlotte real estate market is really heating up  especially in neighborhoods like Montibello. Anyway just wanted to relate this little story. God help me if this promotion goes well……I'll miss the entire season four!
We've pulled some fascinating statistics…and you can easily search for all Montibello homes for sale here, get an easy, accurate valuation for your home here and a Montibello neighborhood status report here.