792 Lost Rabbit Run Unit 6
Fort Mill, SC 29715
New Old, the award winning & renowned build design team, is proud to offer from New Old Land Co - Lost Rabbit an exclusive, gated enclave boasting sprawling 5+ acre lots. Perfect for those seeking a peaceful retreat from the bustle of the modern world, this enchanting new development celebrates southern grace & natural beauty while being only mins from top schools, shops, restaurants & activities. With just 6 homesites available, Lost Rabbit is a rare opportunity to build your dream home in a serene, idyllic setting. Here, you'll have the space to craft your own private haven, the possibilities are endless. Our vision is steeped in conservation, with a desire to be nurturing guardians of the land we cherish. We believe that by offering spacious homestead sites, we can create a community that cultivates both the land & the soul. Come explore Lost Rabbit where you can carve out your legacy & create your own wonderland in this picturesque, private community set in thriving Fort Mill SC.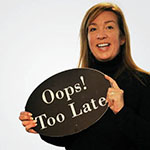 Dana Burleson
Savvy and Company
Agent recently closed 3 homes in York County.
Let's Go See It!